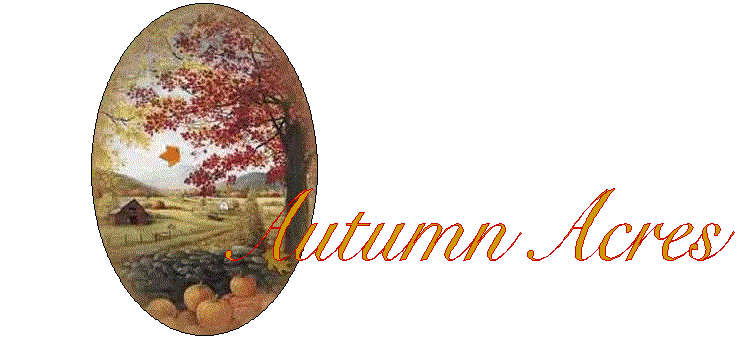 "Excellence in Dairy Goats"
Est. 1981

We try to attend several competitive shows a year throughout Michigan, Indiana and Ohio without over-extending our girls. Sale of milk shares and pet milk will be available from our herd starting in 2022. Because of our work schedule and other commitments, our herd must be kept at a manageable number. We have a nice selection of milkers and kids to sell each year. We offer a limited number of bucks, after both the kid and doe are evaluated at birth. Prices on our animals range from $350 to $1200 depending on who you are interested in. On occasion we offer mature bucks and finished does at various prices. Please contact us if you would like more information on a particular animal or line. We would be happy to answer your questions.
A big thanks to Ashlynn, Izie, Ty and my mom for all their help throughout the season and to Cody and Nicole for their show help. Also a big thanks to my traveling partners, Deanna and Sharon. It takes an army to make it all happen. I feel very blessed to have so many great friends in the dairy goat industry.
Sincerely,
Tammy and Your Friends from Autumn Acres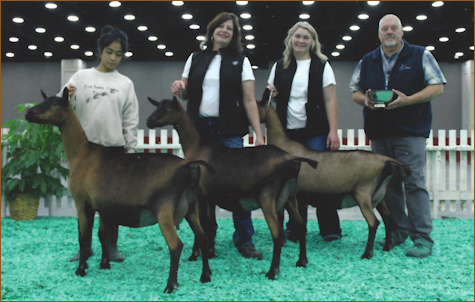 Supreme Best 3 Females ~ NAILE 2021 ~ Girl, Tuesday, Ruby
"We were so proud of these does winning Best 3 Females over some very
impressive competition in the other breeds!"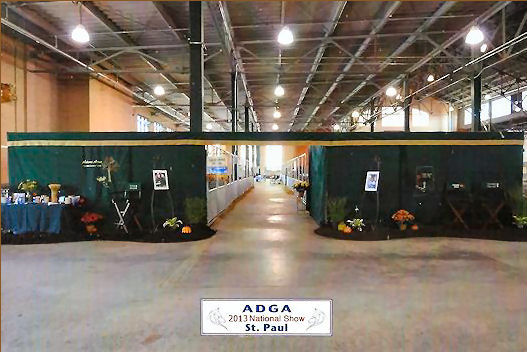 Proud members of



Home

LaMancha Senior Does

LaMancha Yearlings

LaMancha Junior Does
Alpine Senior Does

Alpine Junior Does

Oberhasli Senior Does

Oberhasli Junior Does
Herdsires

Reference Does

Reference Bucks

Kidding Chart

For Sale

Contact Us
All information and photos on this site are © Autumn-Acres Dairy Goats 2015-2021
Website designed and maintained by Sunflower Web Design
Webhosting provided by Firebug Studios
Page last updated 02/13/2022